Psychology of Vision I – Paying to cry your eyes out and be hypnothised
We would like to point out a vendor on the psycho Newage market to our readers which gets too little attention by critical websites: Psychology of Vision. This enterprise is active in several countries, among them Canada, PR China, Singapore, Taiwan, Japan, Great Britain, Germany, Austria, Switzerland, Hawaii. PoV was founded by Charles "Chuck" Spezzano and his wife Lenora "Lency", US citizens living in Hawaii.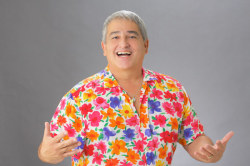 Spezzano's curriculum vitae is somewhat meandering: first, he studied theology and joined a religious order, even took initial vows and studied philosophy and psychology which he finished with a Bachelor's degree. Afterwards, he left the order and continued his studies in San Diego, where he earned a doctorate in counseling psychology.
At the end of 1979, he opened up a counseling practice as a marriage and family counselor. Accordingly, a respective licence can be traced for California which expired in 1990; Spezzano never applied for a licence in Hawaii where he has been living since the early 1980ies. Instead, he started Psychology of Vision, with a company "Spezzano & Associates Ltd." in its background.
Having a look at the seminars offered, one realises that PoV events are being done anywhere – however, of all of the USA, seminars only take place in Hawaii. For the other 49 states: Nothing. Nada. There may be reasons for this.
In the German-speaking regions, Spezzano is much praised as a relationship expert and means to teach us how to repair relationships resp. how we can find one in the very first place. Series of lectures are being organised twice per year, during which Spezzano makes his audience cry so unrestrained that owner of premises prefer to equip every seat in the room with a box of Kleenex. Alternatively, we may also learn how to get along with almost anybody (do we really want to?) and, accompanyingly, we can purchase several sets of cards. Books, DVDs, sets of Tarot cards, audio books are offered in abundance via PoV webshops and websites as well as via Amazon.
In Germany, lectures in collective sobbing are being organised and advertised by Frankfurter Ring and by online platform KGS.
Up to here, nothing worldshaking. Just another vendor cashing in easy money with lectures, seminars, and devotional objects from wallflowers and those relationally aggrieved of both sexes?
But the scam about all this relationship stuff is just placing baits to the entrance into a pyramid system. The client will please be nice enough to book a "100 Day Program", which is 100 seminar days with PoV, and please finish this within five years, or else, alas, you won't become a "100-day graduate". Additionally, you're expected to participate in 10-day seminars with "Chuck and Lency", of which at least one per year must be booked in Hawaii. On higher levels, there will be more required seminars in places like Thailand and India.
Further longterm programmes are "Steps to Leadership", "Mastery", Apprenticeship", and the "Trainier Program"; additionally there are further "normal" seminars for the "100-day" grads. Those in need of coaching may attend evening events "Friends helping Friends". Now, as is often said: Money is where friendship ends, so these events may only be accessed after the purchase of an entrance ticket of about € 30. The same fee is due for general info events. So it does not come as a surprise that e.g. ten day seminars may cost as much as $ 4,000 – and of course expenses for accomodation, food, and travel are not included in this amount.
If you happen to have lost track with all these different programmes: this may be intended. As e.g. the "Mastery" programme on the one hand gets described as an alternative for PoVers who do not want to become a trainer, while on the other hand it is being listed as a prerequisite for an application to become a trainer. So the customer's best bet presumably is to simply book anything from A to Z in order not to blunder. For the limited quick-wits, PoV supplies a wonderfully discreet hint with a baseball bat: repeaters are granted a rebate in seminar fees. And then there are "partnership fees" offering a small reduction – if one can motivate one's customers to shanghai their partners, it will keep the shop nice and quiet (partners are not likely to make critical comments about PoV when shoved on board) and you got two fish with one hook.
The "Steps to Leadership" programmes aim at business clients in particular – self-employed, freelancers, managers who then introduce and apply PoV to their enterprise, their employees and clients. Just whom does this remind us of?
Entering the trainer programme will mean a longterm commitment: announcements of an application planned have to be done at least one year prior to the actual handing in of the application. Having finished the programme, the graduate will pay regularly: trainer's licences have to be paid annually, and there are four levels with fees ranging between $ 5,000 and $ 8,000. Every year, mind you – and there are about 50 trainers, four of them "Master Trainers" with annual fees of $ 8,000. This makes for a comfy financial cushion – for Mr Spezzano. And it is only after they completed their trainer's programme that graduates get to earn money within PoV. Before, you may book all kinds of seminars subject to costs and volunteer efforts and money as a "facilitator" of seminars done by others. How much money will stay within a trainer's pocket is quite a different kettle of fish, as of course there are seminars on an annual or twice-yearly etc. basis in most beautiful regions of the world (Thailand, India, Hawaii) which trainers must attend.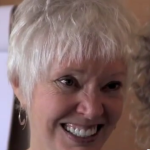 There is also Lency's specialty on offer: Joining. There are diverging explanations with lots of impressive phrasing and the usual volleys of verbal flatulence (ancient healing method – power of love – forgiveness – mercy – blocked emotions – "Lency's dream come true" etc.) which apparently aim at addressing as many customers as possible. YouTube offers various videos showing Joining sessions with Lency Spezzano: seminar participants are asked to join Lency in front of the audience, with Lency endlessly talking at the Joining victim with fierce gesticulation, drumming in the message time and again: "Look into my right eye!" Partly, Joining is done in silence, but with a maximum deployment of various grimaces by Lency (particularly from 6:00), the most impressive and frequent of which is baring her fangs and grinning like a shark. If you assume this may be stage hypnosis, you're not too far off the mark… This may also be observed here; Lency's stage partner is no seminar participant, but a high ranking PoV trainer from Canada.
Canada happens to be an interesting issue in connection to PoV which we will look at more closely in part II.